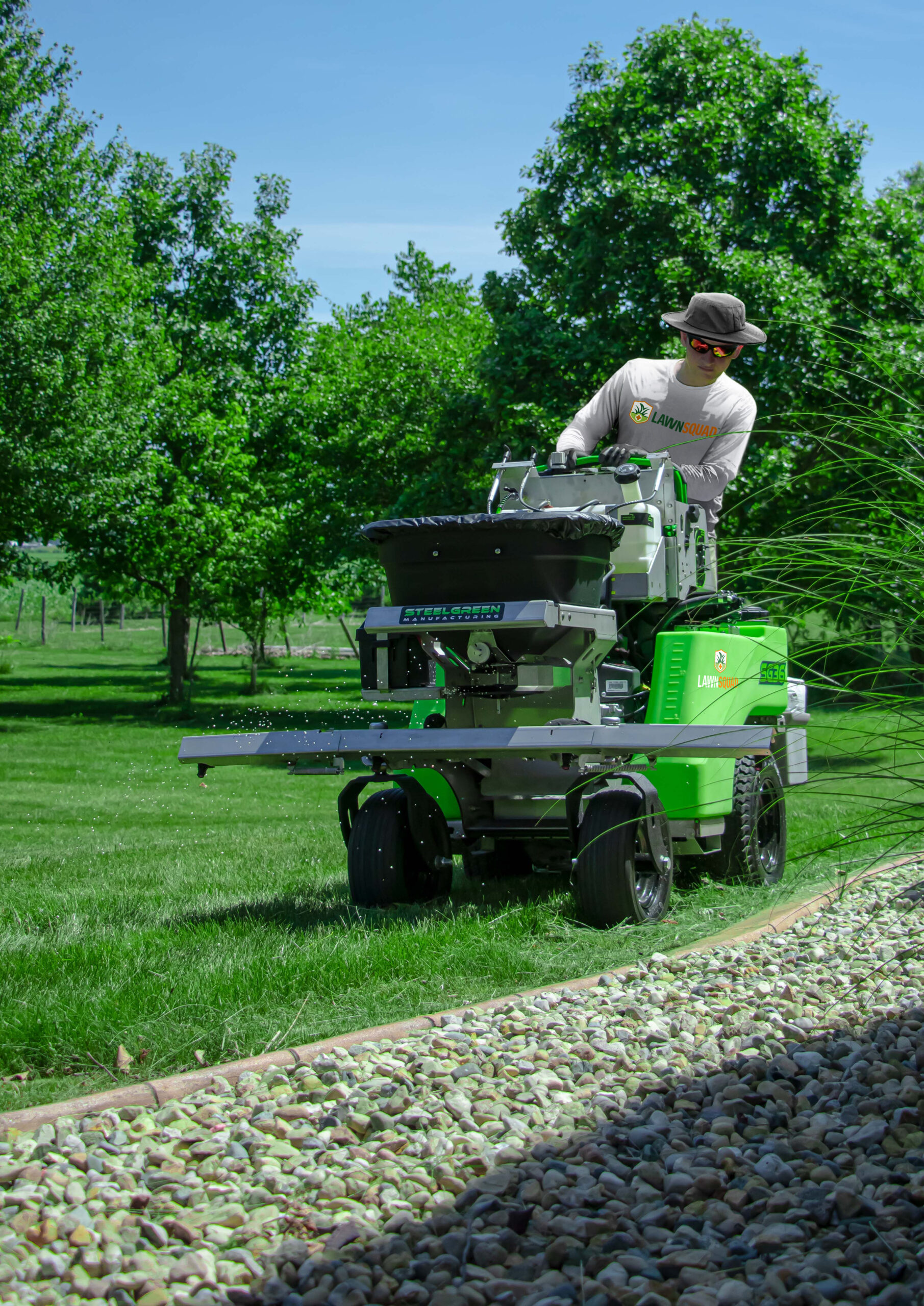 At Lawn Squad, we understand that choosing the right franchise opportunity is a significant decision. We take pride in offering a competitive advantage that sets us apart from the rest. Here are some key highlights that make Lawn Squad an exceptional choice for franchise ownership.
Technology Built to Maximize Revenue
We utilize cutting-edge software and technology specifically tailored for the lawn care industry. It's designed to streamline operations, optimize scheduling, and enhance customer interactions. This technology isn't just an accessory; it's at the core of your success, helping you maximize revenue and operate efficiently.
Scalability Through Marketing Support
Our comprehensive marketing support extends beyond mere advertising. We provide you with marketing strategies and tools to help you target the right audience and grow your customer base. From digital marketing to traditional advertising methods, we'll equip you with the resources you need to help you scale your franchise effectively.
High-Tech Equipment for Best Efficiency for Franchise Owners
Lawn Squad franchise owners benefit from access to high-tech, top-of-the-line equipment. This equipment not only enhances the quality of your services but also improves operational efficiency, allowing you to complete tasks faster and more effectively.
Recurring Revenue Streams
The lawn care service model offers recurring revenue streams, providing opportunities for a stable and predictable income. Our franchise model is designed to capitalize on these streams, helping to ensure that you have a reliable source of income.
Recession-Resistant Business
Lawn care is a recession-resistant industry. People continue to invest in their homes and outdoor spaces even during economic downturns. This resilience means that your Lawn Squad franchise remains a reliable and recession-resistant business opportunity.
National Call Center
From answering to scheduling, you will have the ability to utilize the full cycle call center. This will allow you, as a Lawn Squad franchisee, to concentrate on providing the best customer service to the people and their lawns in your community.
Choosing Lawn Squad as your franchise means aligning yourself with a brand that is committed to your success. Our competitive advantage, driven by technology, marketing support, efficient equipment, recurring revenue, certification help, and a recession-resistant business model, ensures that you have the tools and support needed to thrive in the lawn care and landscaping industry.
If you're ready to leverage these advantages and embark on a rewarding entrepreneurial journey, contact our franchise development team today. We look forward to helping you achieve your business goals with Lawn Squad!
A Part Of The Authority Brands Family